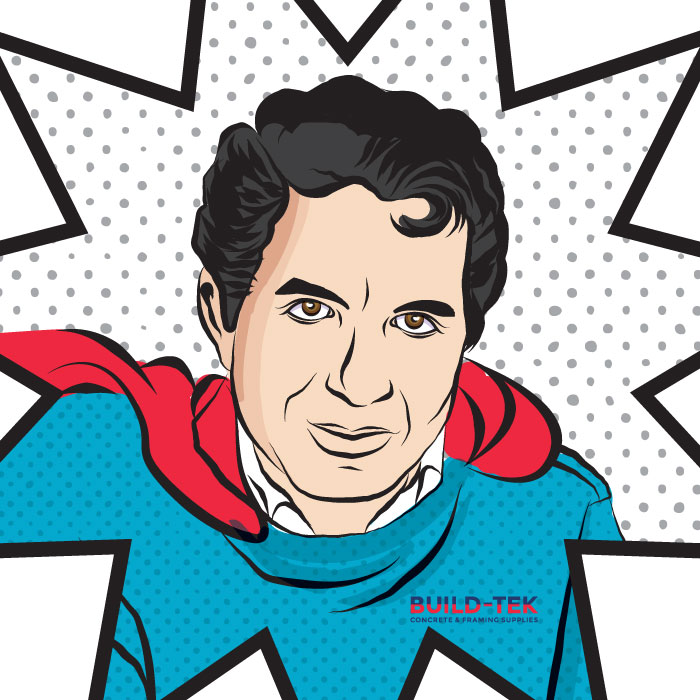 Ron Reich started Roach's Supply out of the back of his pickup truck. Ron himself was an expert salesman known for his determination, wit, and hard work ethic. In 1979 he married Jill Landau, and Build-Tek got its true name to match it's home at 1528 2nd Ave in Walnut Creek. Ron's focus was on customer service - speed, knowledge and personal connections.
Ron always attributed Build-Tek's success to his staff. Ron had a way of making people feel like family. He raised his own family while he grew the company - daughter, Sarah and son, Nathan worked jobs in the yard and office as they grew up. Until his death in 2006, his passion was for the welfare of his family which to him included the employees and customers of Build-Tek. Build-Tek is now owned by Ron's wife and partner, Jill Landau Reich and run by General Manager Stacy Hagerstrand, Ron's mentee and long-time Build-TEK manager.
Ron had a strong belief in giving back to his community and was an avid volunteer. He donated supplies to Habitat for Humanity and frequently helped in feeding the homeless.
In 2016 the company made its first major move in over 40 years and relocated to 55 Howe Rd. in Martinez. At 10,000 square foot including expanded retail, yard and parking, we know that Ron would be so proud of how the Build-TEK family continues to thrive!